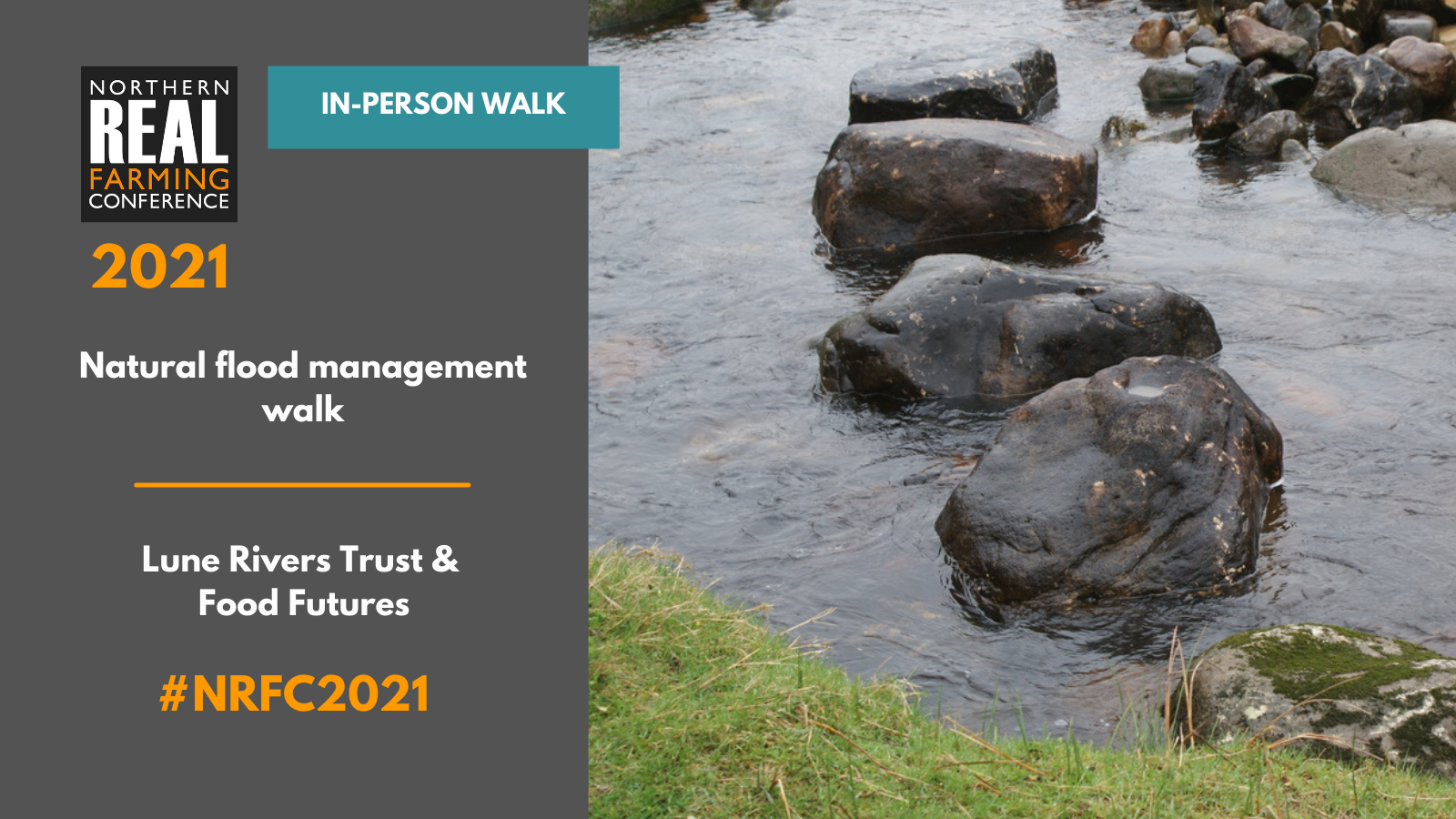 Natural flood management walk
Hosted by the Lune Rivers Trust and FoodFutures
This natural flood management walk will show a range of techniques that can be used to slow the flow. On Backsbottom farm we have set up a trail showing restoring blanket bog, contour swales, check dams, in river training, attenuation ponds, contour grassland aeration and the use of liquid biofertilizer to encourage good soil structure. This will be a good opportunity to discuss flood management.
THIS WALK WILL NEED TO BE BOOKED SEPARATELY TO RESERVE A SPACE. FURTHER INFORMATION WILL BE CIRCULATED TO REGISTERED PARTICIPANTS.
Speakers/hosts include:
Rod Everett – Rod has lived next to the river Roeburn for over 60 years observing it through the extreme flood in 1967 when the farmhouse was washed away along with other houses in Wray village. He is working with the Lune Rivers Trust on projects with local farmers and flood management in Lancaster in more urban settings.