Bringing Farmers Together
The impact of the Covid-19 out-break and measures to contain its spread are reaching far into our families, communities, economies, labour markets and supply chains. Along with the increasingly evident impact of the climate and ecological crises, now, more than ever, we need to re-think our approaches to farming, fishing and food.
The Northern Real Farming Conference is a unique opportunity to meet the people putting new models of farming into practice, be inspired by those who have been farming for some time, and connect with other farmers facing their own challenges in producing good, affordable food for healthy communities.
The conference brings together farmers, fishers, land managers, the food sector, researchers and activists from the North to share practical experiences with an interest in meeting global food system challenges in innovative and environmentally regenerative ways.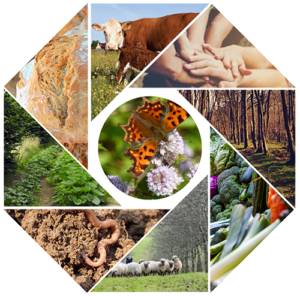 Understand the challenges and opportunities for taking more sustainable, regenerative, ethical and holistic approaches to farming in the north of England and Scotland.
Explore and strengthen adaptability, particularly in the light of climate change, Brexit, Covid-19 and the likely economic recession.
Discuss supply chains, distribution and sales in the context of the Real Farming principles.
Showcase northern farming successes and challenges, through farm tours, case studies and farm hacks.
Enable conference participants to connect and build a stronger movement.
Increase information flow, networks and understanding between farmers across the North.