Bringing Farmers Together
We are at a crucial point in developing the farming and food systems for the future. As the UK transitions to new post-Brexit frameworks for agriculture and seeks to emerge from the impact of Covid-19 stronger, the wider crises of biodiversity loss, ecological breakdown, inequality and social unrest continue.
The Northern Real Farming Conference is a space to dream, to re-think and to share practical experiences of regenerative and socially just ways to farm and bring food to markets and kitchen tables. We focus specifically on the North of England and Scotland and the unique landscapes and cultures of these regions.
The first Northern Real Farming Conference took place in October 2020 with 500 participants.
The NRFC is inspired and supported by the long-running Oxford Real Farming Conference. 'Real Farming' events explore transformative strategies, theories, approaches, and practical and progressive actions for just and sustainable agriculture and food systems.
Many farmers are reinventing their farming by introducing regenerative  techniques into their businesses.
Listen to their stories first hand and find out why they are not only doing it for the planet but also for profits.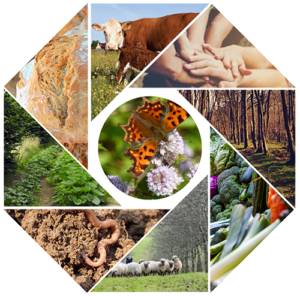 Support a just transition to more regenerative and holistic approaches to farming in the north of England and Scotland
Explore how farming can support nature recovery
Discuss supply chains, distribution and sales in the context of the Real Farming principles.
Showcase northern farming successes and challenges, through farm tours, case studies and farm hacks.
Build northern capacity to contribute to national and international policy and practice development.
Increase information flow, networks and understanding between farmers across the North.