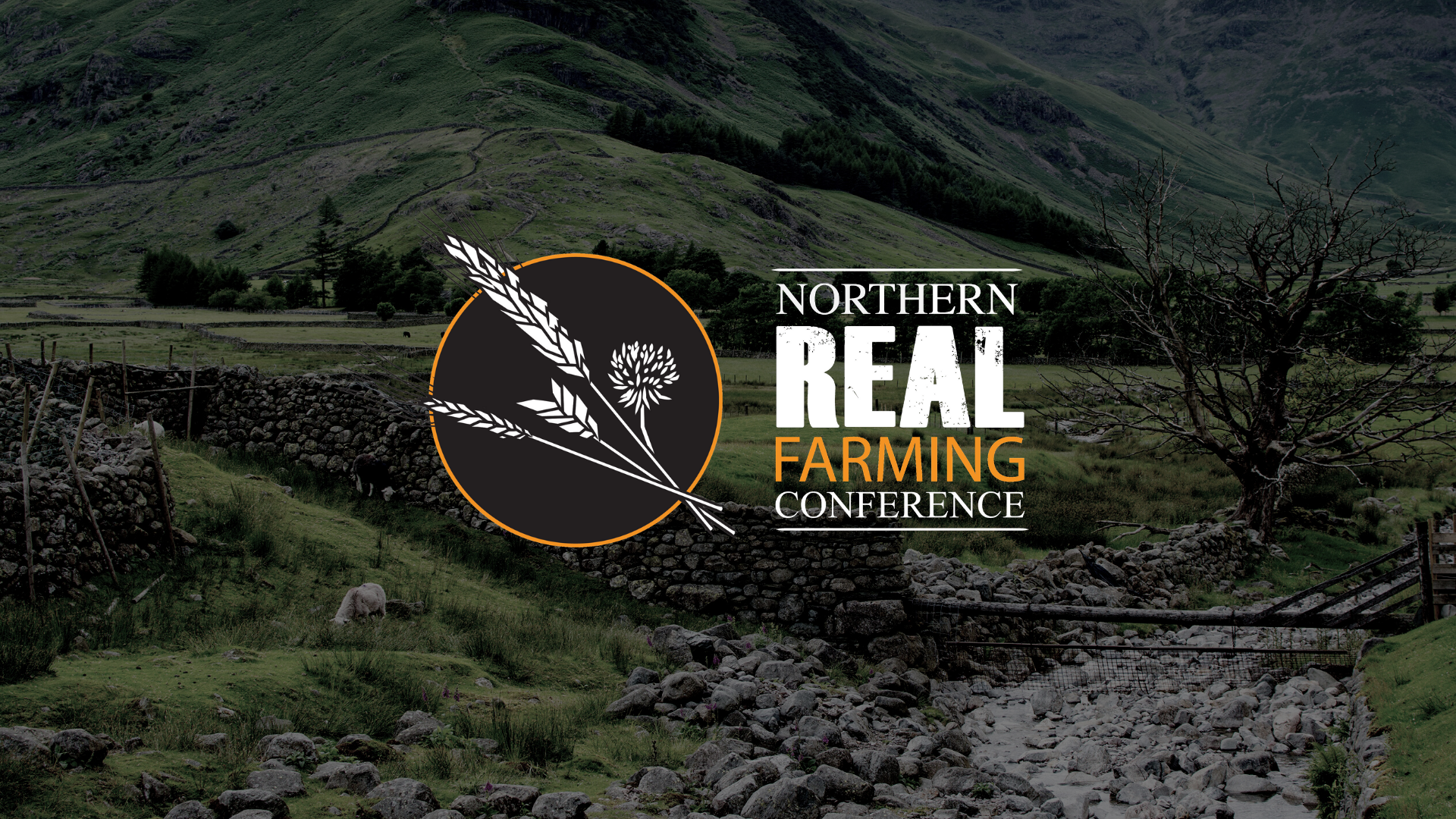 Facilitating a transition to regenerative livestock farming in the North
Hosted by the Pasture-Fed Livestock Association.
This session highlighted two examples of farmer groups that are encouraging a transition to more regenerative farming practices. Attendees gained an insight into the challenges of running farmer groups and how further successes may be achieved in other regions in the UK, as well as learning first hand from farmers that are pioneering new approaches in the Cumbrian uplands.
Speakers/hosts:
Jimmy Woodrow is primarily responsible for growing the market for Pasture for Life products through building public awareness of the PFLA's activities and developing pasture-fed supply chains. In addition, he is leading on the PFLA's upcoming ten-year strategy. Jimmy started his career in corporate finance and has recently spent seven years in a range of senior roles within the food industry, including at Neal's Yard Dairy and GAIL's Bakery. He is now freelancing and focused on the financing and development of agroecological supply chains.
Sam Beaumont is a farmer at Gowbarrow Hall Farm near Ullswater and recently started the Wilder Gowbarrow project, a hybrid between regenerative agriculture and rewilding. He has a herd of Shorthorn cattle, Kune Kune pigs and fell ponies. The beef enterprise became certified pasture-fed last year, and beef is sold direct nationwide. He has also been the PFLA Cumbria upland group co-ordinator for nearly 2 years, organising a range of events from farm visits, to talks/ seminars.
Danny Teasdale set up the Ullswater Catchment Management CIC, after the storms of 2015 ravaged the county of Cumbria and, in particular, the village of Glenridding. In an effort to help improve flood resilience and prove it possible to restore nature in a way that complements sustainable farming, the CIC was created, and now has a proven track record of delivering real projects and facilitating groups.
Garry Miller is a farmer from Penruddock, near Ullswater and keeps sheep, cattle, chickens and pigs. He is a member of both the PFLA Cumbria Upland group and Danny Teasdale's Ullswater Catchment group, and has recently been using rotational grazing and both planting and laying hedges in order to improve his farming system.
Nicola Renison is from near Renwick, Cumbria, where she farms with her husband, Paul. They are pioneering many regenerative approaches to farming their sheep, cattle, pigs and chickens and host farm visits, including one for the PFLA Cumbria group. Nicola is also the knowledge exchange manager for the AHDB and is part of the team organising Carbon Calling Festival, set to take place in Cumbria in June 2021.
Julia Aglionby is the Chair of the Cumbria Inquiry for the Food, Farming and Countryside Commission. Julia is Executive Director of the Foundation for Common Land, Chair of the Uplands Alliance, a practicing Rural Chartered Surveyor and Agricultural Valuer and a Professor in Practice at the University of Cumbria. Julia was a Board Member of Natural England from 2014 – 2019. She has worked as an environmental economist on National Park Management in Indonesia and the Philippines. Julia's PhD research was at Newcastle University Law School and her thesis was entitled Governance of Common Land in National Parks: Plurality and Purpose. Julia lives in the Eden Valley, Cumbria with her family on an organic Care Farm of which she is a Trustee – Susan's Farm CIO – where she enjoys practical farm work at the weekends.