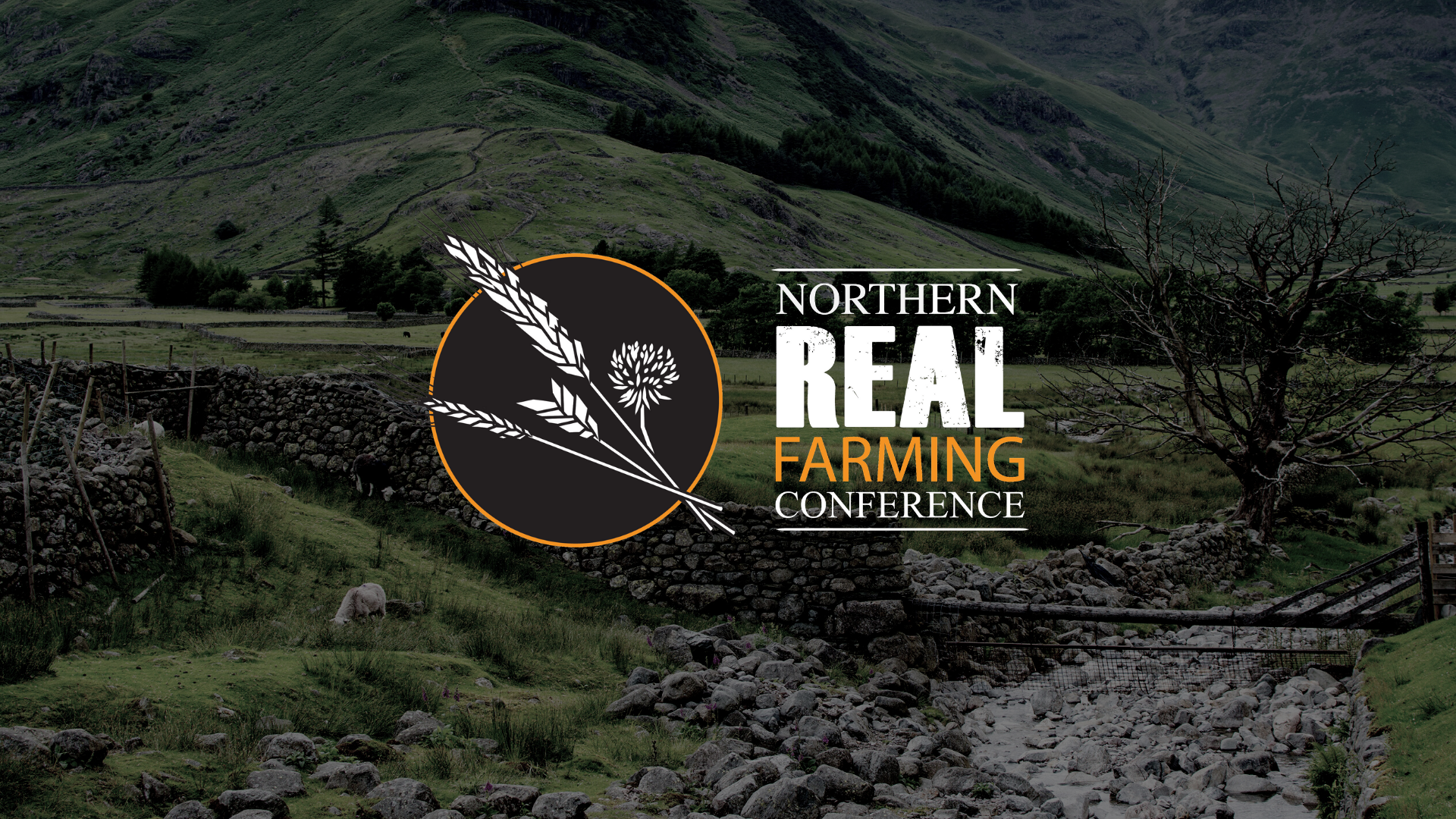 Northern Real Farming Conference Opening Session
Hosted by the NRFC conference team
The opening session of the Northern Real Farming Conference explored the principles of real farming, the need for system change and the experiences of farmers in the North. There was also be an opportunity to network and meet other conference participants.
Speakers included:
Ellen Pearce has been coordinating FarmStart work in Lancaster for the last 3 years, undertaking a feasibility study, pilot programme and setting up a local funding scheme for the project. She co-chairs the Food and Economy working group for FoodFutures, North Lancashire's Sustainable Food Network and coordinates the Northern Real Farming Conference.
Colin Tudge is a biologist by education and a writer by trade. He worked for Farmers Weekly, New Scientist, and BBC Radio 3 before going freelance in about 1990, and is author of about 15 books on natural history, evolution, genetics, ecology – and, in particular, on nutrition, cooking, and agriculture. Around 2008, together with his wife Ruth (West) and help from good friends, he began the Campaign for Real Farming — which has given rise to the Oxford Real Farming Conference and the still peripatetic but ever-growing College for Real Farming and Food Culture. The aim is to help bring about a global, cross-the-board Renaissance – beginning with food and farming.
Anna Clayton sits on the management committee of Claver Hill Community Food Project and is a member of Spud Club (a community grown agriculture scheme) and Lancaster Seed Library. For the past ten years, Anna has worked on a variety of community food and environmental initiatives and currently coordinates FoodFutures: North Lancashire's Sustainable Food Network. Anna also works part time as a Worker Director, Writer and Researcher at Ethical Consumer Magazine.
Rod Everett has over 60 years of living at Backsbottom farm, has experienced many floods and has recently set up a Natural Flood Management educational trail as part of a wider project working with neighbouring farmers to reduce flooding. He was instrumental in setting up the Northern Real Farming Conference.
You can read a blog post by Colin Tudge on Real Farming and why it matters.