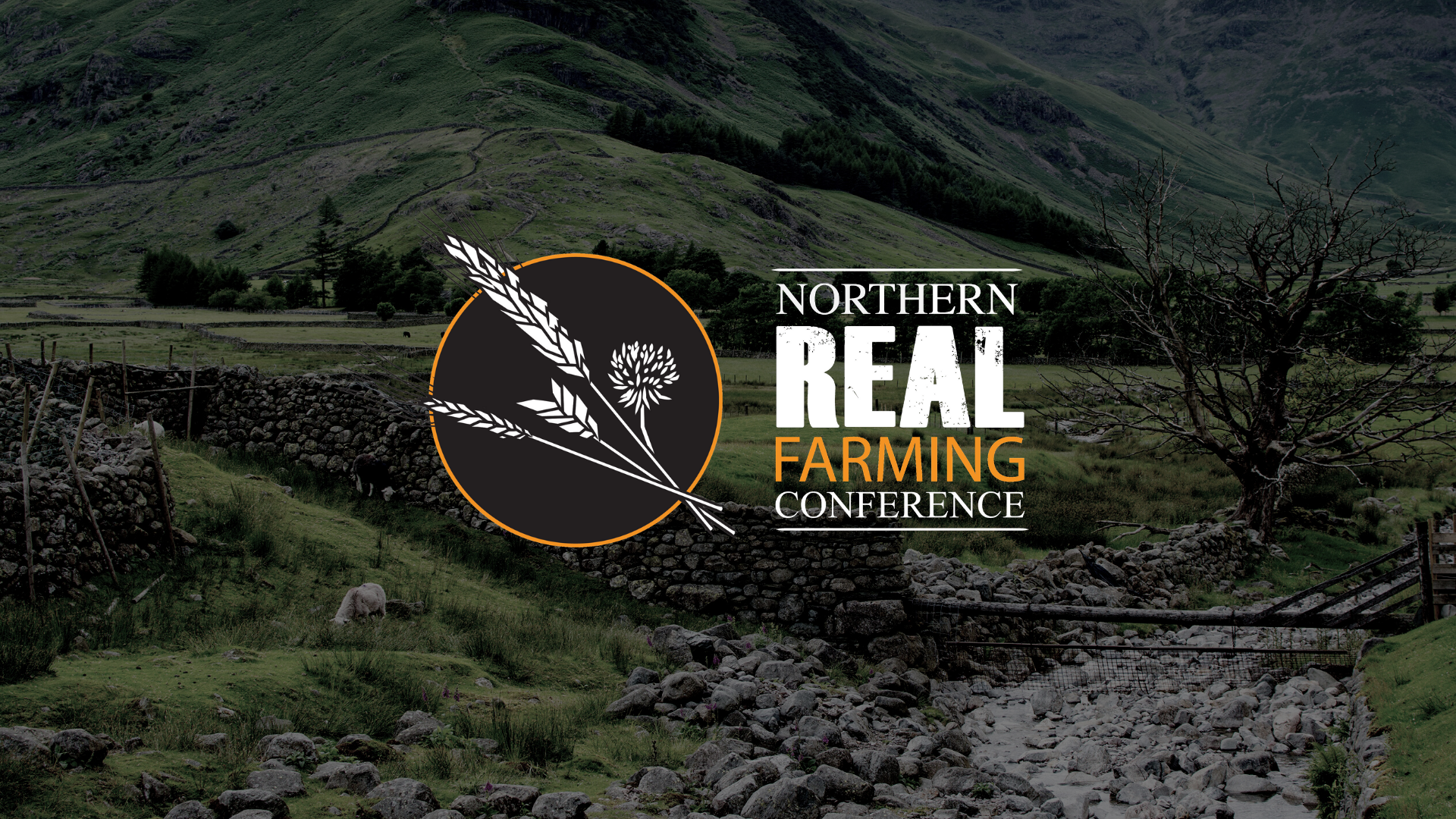 Reforming land ownership, and potential for change of land use
Land reform is a huge and necessary process to undertake in the UK if we are to ever attain ecological justice and effectively work together to adapt our landscapes in pressing times; the inequity and inequality of ownership and management of land in the UK is unparalleled in Europe and is a major barrier to ecological farmers, especially new entrants.
At a policy level, it is difficult to find the political will to enact land reform but in Scotland at least there is a ball rolling which is undoubtedly building towards unprecedented and large scale changes in the way land is both managed and owned. This session presented an all-Scottish panel to discuss and disseminate the work already undertaken, explore opportunities in land reform going forwards, and to answer any questions from an English and Welsh audience looking for guidance and support in forging a more powerful narrative of land reform south of the border.
With a panel that represents many decades of expertise and lived experience, this session aimed:
to bring an awareness of Scotland's vision for a strong and dynamic relationship between its land and its people, which is being actively pursued by the Scottish Land Commission of the back of decades of activism;
to explore the exciting barriers and dastardly opportunities inherent in reforming the way that land is governed and owned, looking at Falkland Estate as a case in hand;
to empower participants to use all the tools available to us – as land owners, managers and users – to pursue land reform in our local communities;
to better understand the needs and wants of farmers and farm workers from land reform; and
to make links between the parallel narratives of land reform in Scotland, England and Wales.
Speaker/host info:
Kirsty Tait is a land reform practitioner supporting change within urban and rural communities. She currently works for the Good Practice Team at the Scottish Land Commission and is responsible for practically implementing Scotland's Land Rights and Responsibilities Statement. Prior to this, she worked for Carnegie UK Trust which included supporting the early pioneers of the Community Land Trust movement in England and Wales. Her connection to land stems from and continues through supporting her family's secure-tenanted farm in Perth.
James MacKessack-Leitch is a Policy Officer at the Scottish Land Commission, primarily focusing on the Commission's work to modernise land rights, governance, and ownership. He also leads on work to improve agricultural land access for new entrants and progressing farmers. Coming from a family farm in the Laich of Moray, and being a former director of a local community development trust, he has some experience of the challenges and opportunities faced on either side of the policy and practice fence!
Adele Clarke is an educator and community facilitator working to reconnect communities with the land through regenerative cultural design embracing our heritage. She's excited to be working with Falkland Estate and Centre for Stewardship to explore the central roles that regenerative agriculture, localised food-systems and integrated landscape use can play in becoming part of the solution for a healthy planet and in support of UN sustainable development goals. She has a background in Botany (plant genetics), Geology and Landscape Archaeology amongst other things.
Ninian Stuart is an estate owner with a commitment to reviving the relationship between people and land whilst addressing inequalities. Following many years in community care, advocacy and social enterprise, he is co-founder of the Centre for Stewardship, Fife Employment Access Trust and A Thousand Huts campaign. Ninian's main focus is now on sustainable, community-based land management whilst teasing out the tensions of holding the Hereditary Keepership of Falkland Palace whilst working towards a just transition locally, regionally and globally.
You can read the session outcomes
here
.